In both men and women, testosterone plays instrumental roles in growth and development. It regulates libido or sex drive, and bone and muscle mass and strength. In men, it helps in the production of healthy sperm and red blood cells, and in the establishment of the different male characteristics and traits. In women, it facilitates memory, learning, and cognitive abilities.
Understanding testosterone levels
Testosterone is found in much greater amounts in men than in women. And, for proper sexual function and good overall health, it should always be kept at normal levels.
According to health experts, a healthy adult man has between 270 nanograms per deciliter and 1,070 nanograms per deciliter of testosterone in his body. And, as he ages, his testosterone levels gradually decline at a rate of 1% every year.
Below is the normal testosterone range (which is measured in nanograms per deciliter or ng/dL) in men according to age, starting from puberty:
12 years old to 13 years old: <7-800
14 years old: <7-1,200
15 years old to 16 years old: 100-1,200
17 years old to 18 years old: 300-1,200
19+ years old: 240-950
On the other hand, a healthy adult woman has between 15 nanograms per deciliter and 70 nanograms per deciliter of testosterone in her body.
Below is the normal testosterone range in women according to age, also starting from puberty:
10 years old to 11 years old: <7-44
12 years old to 16 years old: <7-75
17 years old to 18 years old: 20-75
19+ years old: 8-60
If your testosterone levels are below the normal range, you should be concerned. Testosterone levels that are low can bring about minor and major side effects that can affect your everyday life.
Causes of low testosterone
There are a variety of factors that can cause your testosterone levels to decrease. Some common examples include:
Age
Testosterone levels naturally decrease with age, so a lot of men who are 40 years old and older suffer from low testosterone levels.
Smoking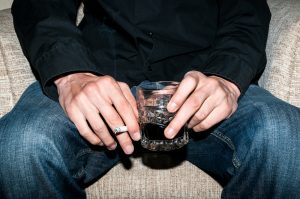 Tobacco and cigarettes contain elements that can impair your body's ability to produce sufficient amounts of testosterone for your good health and wellbeing.
Alcohol
Like smoking, drinking alcohol can endanger your body's testosterone production, as there are substances contained in alcohol that can impede many of your important bodily functions.
Drugs
There are drugs, whether recreational or prescription, that contain compounds that trigger side effects that can reduce your testosterone levels.
Stress
Frequently experiencing high levels of stress not only harms your mood, focus, memory, and energy levels, but also your testosterone levels, erectile function, and overall sexual health.
Surgical procedure
There are some surgical procedures, such as those that involve the prostate, that can cause a reduction in the body's ability to produce testosterone.
Ways to naturally raise testosterone levels
Having low testosterone can bring about a lot of health problems, so it is crucial that you find a way to raise your testosterone fast. Fortunately, there are several ways that you can naturally boost your testosterone, and here are some of them:
1. Eat testosterone-boosting foods
There are many testosterone-boosting foods that you should include to your daily diet to fix your testosterone levels fast. The next time you go grocery shopping, make sure to buy some:
For centuries now, ginger has been used for its culinary and medicinal values. Many studies found that it can improve a man's sperm count, penile performance, and fertility. They also concluded that it can enhance testosterone levels.
Spinach, broccoli, kale, and other green, leafy vegetables are high in essential vitamins and minerals that can help improve your health and lower your risk of various diseases. They are especially loaded with magnesium, which is key to enhancing testosterone levels in the body.
Overflowing with zinc, oysters are an excellent food to boost one's reproductive function. They are great for improving your sperm count, quality, and motility, and they can aid in producing more testosterone in the body.
2. Start exercising
There are many scientific studies that show the benefits of exercise. They not only found that being more physically active on a regular basis can prevent high blood pressure, stroke, heart attack, and other health problems, but they also showed tons of evidence that proves that exercise can raise testosterone levels.
Among all the different exercise techniques around, experts suggest resistance training as the best option for a big testosterone boost. Some good resistance training exercises that you should try are squats, jumping jacks, planks, push-ups, lunges, weight lifting, and rowing.
3. Manage your stress levels
Stress can cause many short-term and long-term effects that can harm not only your testosterone levels but also your other important bodily functions. If you are constantly under stress, your body produces more cortisol, resulting to a decrease in testosterone.
To protect yourself, you should figure out how to deal with your stress better. Find the time to relax and unwind, get enough sleep and lose weight, and see a therapist for professional medical help.
4. Increase your vitamin D intake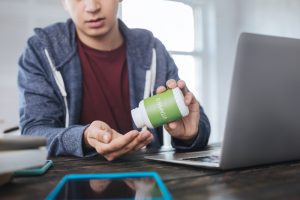 Vitamin D is an important nutrient that offers numerous health benefits. It is essential in your body's ability to absorb calcium and form strong bones and teeth. It is also necessary for the prevention of multiple sclerosis, diabetes, and cancer. Moreover, it can optimize testosterone levels in your body, and help boost your libido for more satisfying, fun, and pleasurable sex.
To meet your recommended daily vitamin D requirement of 25 to 100 micrograms, you should eat more vitamin D rich foods like soy milk, beef liver, egg yolks, cheese, tuna, and salmon.
Testosterone boosters
Sometimes, if increasing your testosterone levels naturally does not work, your doctor may recommend the use of testosterone boosters.
Testosterone boosters are prescribed to patients who have low testosterone levels. They are supplements that can increase your testosterone levels fast. They come in the form of injections, skin patches, gels, pills, and pellets.