While taking any form of drug, safety is what concerns us most. We are concerned whether the drug will be safe on us or whether it will cause us harm. However, the safety of a drug varies from one person to another.
Some factors that may cause the difference are the chemistry of your body and your lifestyle. Some people may have a good tolerance to a particular drug while others cannot. Treating erectile dysfunction is no different. Some people may react well with the treatment of drugs while others report a negative reaction.
Erectile dysfunction can be treated in several ways. You may use testosterone boosters and blood flow enhancers such as the Male UltraCore, pills, injections or patches.
Pills are the most popular and among the modern methods of treating ED. They treat ED by improving the flow of blood to the penis.
The most popular forms of these pills are avanafil (stendra), sildenafil (Viagra), tadalafil (Cialis) and vardenafil (Levitra, staxyn). According to urologists, there is no real definition of best when it comes to ED medication. They say it depends on the results a person expects.
The following are some factors that urologists consider in these medications:
A. Absorption Rate
Some drugs have a higher absorption rate to the body than others. The higher the rate of absorption, the faster the results. Drugs such as stendra should be taken 30 minutes before intercourse. Their results are amazing. According to the findings, the drug reacts sooner than 30 minutes. You can achieve erections in 10-12 minutes after consumption.
Others like Cialis may take as long as 4-5 days when used in small amounts. It can also take 30 minutes when taken in higher doses.
The best thing about Cialis is it can stay in the body for 36hrs which translates to several erections when taken in higher doses. The absorption of these drugs is affected by food. Some drugs have poor absorption when taken with meals. Such drugs include Viagra.
Others like Staxyn require you not to use any fluid during their intake. You should allow them to dissolve under your tongue and not chew. Stendra, Cialis and Levitra work well either on a full or empty stomach.
B. The Cost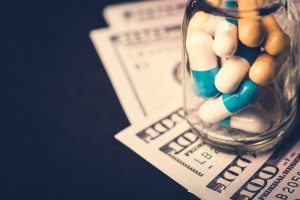 According to urologists, some medication is more expensive than others. The reality hits you when you hit the maximum number of four tablets the insurance covers. After that, you dig in your pockets to cater for the expenses. The cost of one tablet can go for $ 15-20. In some places, you will get the same tablet at a ridiculously high price of up to $ 60. Urologists recommend seeking advice from our doctors. They can advise us on the best drug to use depending on our budgets.
C. Your Other Treatments
If you are on other treatments for long-term conditions such as diabetes, blood pressure, and chest, make sure you discuss with your endocrinologist. These diseases should be under control before using any ED treatment drugs. Some have drugs whose ingredients have a harsh reaction with ED drugs. Such reactions may cause an extreme drop in blood pressure which can be fatal.
D. Your Sexual Preparation
Some people take sex pills as switching pills. They would expect them to switch them on immediately after their intake. That is quite an absurd expectation. You do not expect the pill to work for you if you have come from doing a tedious task. At this point, your mind is torn and switching from one task to another may be impossible.
To be fair on the pill, you should have some sensual touch with your partner. Your sexual feelings must be aroused. In the process, your mind relaxes, which creates a conducive environment for the functioning of the sex pill. When you are in that mood, you can relax and let the pill work magic for you. Otherwise, you will keep getting results that are not satisfactory to you.
E. Adhering to Precautions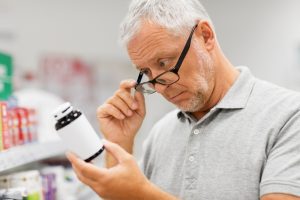 There are guidelines that manufacturers and the FDA give on the use of these drugs. Make sure you understand them before you use the drugs. The precautions are usually simple and easy to follow. Such precautions protect us from unseen harm. You should also adhere to the terms of using these drugs. Overdosing is not allowed. It can cause liver toxicity which can bring other effects that are undesirable.
F. The Side Effects
Different people experience different effects after using these drugs. Some effects are mild while others can cause serious complications. In the event you experience prolonged adverse effects after using the first pill, you should stop using and seek medical attention.
Some of these effects can bring about permanent damages if not acted on with immediate effect. It is better to be safe than to be sorry.
These tips are what can help us determine the drug that is safe for us. These oral medications work the same, only that some tend to be faster than others. Some also stay longer in our bodies, but the general effect is the same. Depending on the results you expect and the state you are in, you can choose the pill that matches your needs. You are safe for as long as you buy the tablets under the advice of your doctor. You also do not have to worry if the relevant regulatory bodies approve the drugs you are using.