Testosterone is a hormone that is naturally produced by the human body. It is found in both men and women and plays a big role in various bodily functions. In men, it is produced in large amounts primarily by the testicles, and in women, it is produced in smaller amounts by the ovaries and the adrenal gland.
As humans age, their body's testosterone levels gradually decline, so many older men and women suffer with low testosterone and its side effects. This is not a good thing, as these can negatively affect different aspects of their health, including their sexual function.
Why is it important to maintain normal testosterone levels in the body?
Testosterone is key to maintaining a number of essential bodily functions in both men and women. Some of its most important roles include:
1. Bone and muscle development
Testosterone facilitates the growth and development of bones and muscles. It ensures that they gain sufficient strength, mass, and density for the prevention of injuries, infections, and disorders.
2. Body fat distribution
Testosterone aids in the proper distribution of fat in the body to lower the risk of high cholesterol, high blood pressure, clogged arteries, obesity, and others.
3. Red blood cell production
Testosterone promotes the production of new red blood cells to enhance the body's blood circulation and blood flow.
4. Sexual desire
Testosterone helps in regulating sexual desire, giving you and your sex partner many pleasurable and satisfying encounters in the bedroom.
5. Sperm production
Testosterone is instrumental in producing large amounts of sperm with high motility and good structure for optimal fertility.
6. Brain function
Testosterone can improve your stress and anxiety, boost your memory and cognitive skills, and keep away depression and other mental health issues.
7. Body hair
Testosterone is necessary for the growth of body hair, such as pubic hair, facial hair, and chest hair.
8. Male genitalia development
Testosterone promotes the increase in size of the penis and the testicles, most especially during the puberty stage.
9. Increase in height
Testosterone helps trigger the growth spurt that boys experience starting from around puberty stage to their late teens.
What are considered normal testosterone levels?
Testosterone levels in men and women vary by age, and they are measured in nanograms per deciliter or ng/dL.
In men, the following are the normal testosterone levels per age group: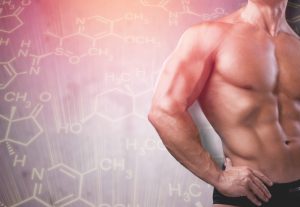 from 0 to 5 months: 75–400
from 6 months to 9 years: <7-20
from 10 to 11 years: <7-130
from 12 to 13 years: <7-800
from 14 years: <7-1,200
from 15 to 16 years: 100-1,200
from 17 to 18 years: 300-1,200
19 years and older: 240-950
An average adult man has around 270 to 1,070 nanograms per deciliter of testosterone.
In women, the following are the normal testosterone levels per age group:
from 0 to 5 months: 20-80
from 6 months to 9 years: <7-20
from 10 to 11 years: <7-44
from 12 to 16 years: <7-75
from 17 to 18 years: 20-75
19 years and older: 8-60
An average adult woman has around 15 to 70 nanograms per deciliter of testosterone.
What does low testosterone mean?
Low testosterone is a condition in which your body's testosterone levels fall below the normal testosterone levels for your age group.
Let us say you are a 30-year-old man. You get a testosterone level test to determine how much testosterone there is in your body, and you receive your test result with a testosterone level of 150 nanograms per deciliter. If you look at the normal testosterone values for men above, your testosterone is below the normal range for men 19 years and older. This means you have low testosterone.
What are the side effects of low testosterone?
Having low testosterone in the body may trigger a number of side effects. Some of the most common ones are:
Reduced sex drive
Because testosterone is key to having a high sex drive or libido, not having enough of it will lead to a decrease in your desire for sex.
Erectile problems
Testosterone helps in getting and maintaining firm and long-lasting erections, so low testosterone can cause penis difficulties every time you have sex.
Decreased sperm count
Producing enough sperm is made possible by having normal testosterone levels in the body, so a decline in your sperm count will occur if your testosterone levels are low.
Mood swings
Low testosterone can worsen your stress and anxiety, and make you feel depressed.
Increased body fat
A shortage of testosterone in the body makes you likely to gain weight and increases your risk of obesity and other health problems.
What should you do to treat low testosterone?
Doctors often prescribe testosterone therapy to people with low testosterone. There are different ways testosterone therapy can be administered, including:
Injecting a shot of testosterone directly into the muscle
Applying testosterone gels or skin patches onto the arm, neck, or shoulders
Inserting testosterone pellets under the skin
Orally taking testosterone pills
Does insurance cover low testosterone treatment?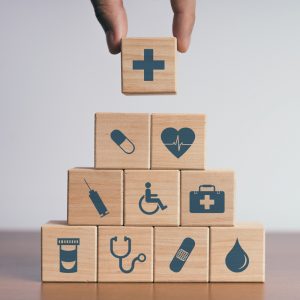 If you are worried about the costs of testosterone therapy, you should get in touch with your insurance provider. Depending on which testosterone treatment option your doctor prescribes and how long your treatment is, your low T treatment can cost you several hundreds of dollars.
A shot of testosterone, for instance, can run between 12 USD to 26 USD, and you may need to administer one every two to four weeks for three to six months. Testosterone gels and patches, on the other hand, can cost you about 500 USD to 600 USD a month.
Nowadays, most of these insurance companies cover testosterone treatment for those with low testosterone. They may request that you take a blood test for confirmation of your low testosterone levels. If your testosterone levels indeed low, they should have no problem covering your low T treatment.